Governing Board
Governing Board Membership
Name

Governor Type

Term From

Term To

Additional Information

Roles

Kathryn Adnitt

Foundation governor

( PCC )

16 Jun 2022

15 Jun 2026

SEND

Mr Graham Boyes

Foundation governor

( DBE )

31 Aug 2021

30 Aug 2025

English and Maths

Maria Galvin

Staff governor

29 Nov 2022

28 Nov 2026

Mrs Sandra Higgins

Associate Member

Mrs Sabiha Isa

Parent governor

04 May 2021

3 May 2025

Mr Fred Kershaw

Foundation governor

( DBE )

02 Apr 2022

1 Apr 2026

Chair

Safeguarding Church School Distinctiveness

Link

Mr Adam Patel

Local Authority Governor

11 Oct 2023

10 Oct 2027

Mrs Fiona Pattison

Foundation governor

06 May 2022

5 May 2026

Pupil Premium

Andrew Raynes

Foundation governor

( EX OFFICIO )

Mr Julian Rogers

Headteacher

Headteacher
Historical Membership

Our Instrument of Government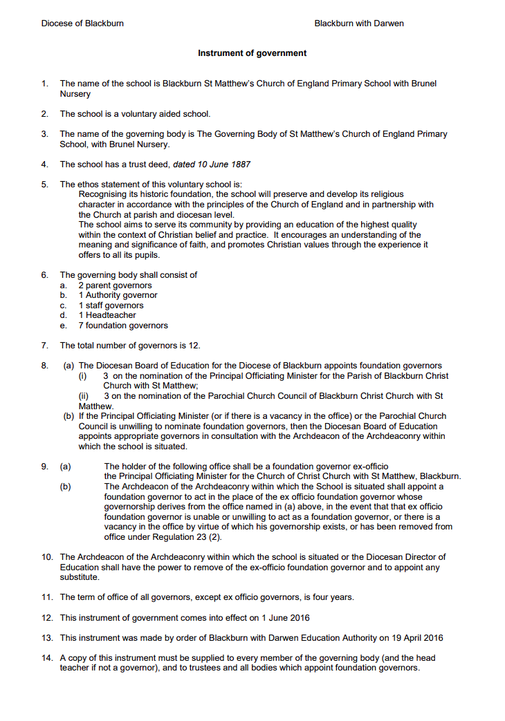 Committee Membership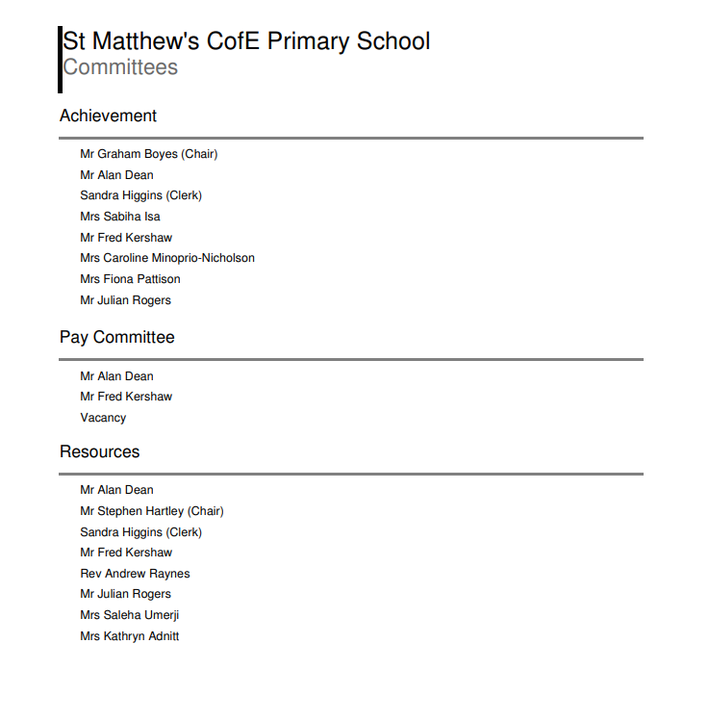 Achievement Committee - Terms of Reference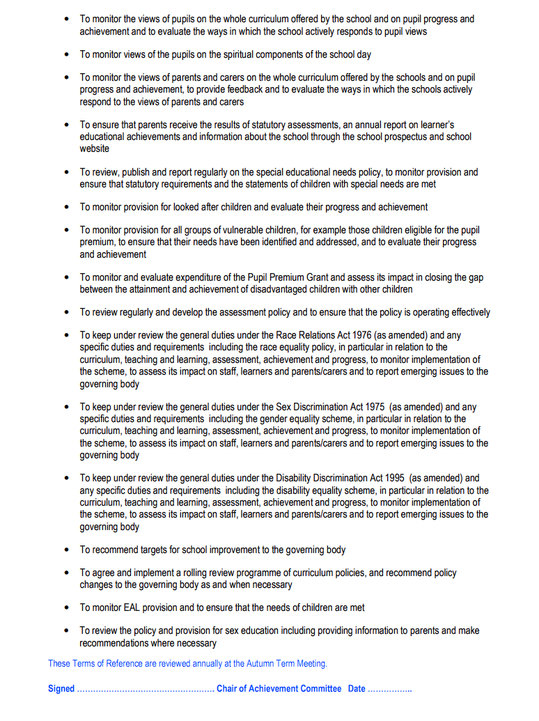 Resources Committee - Terms of Reference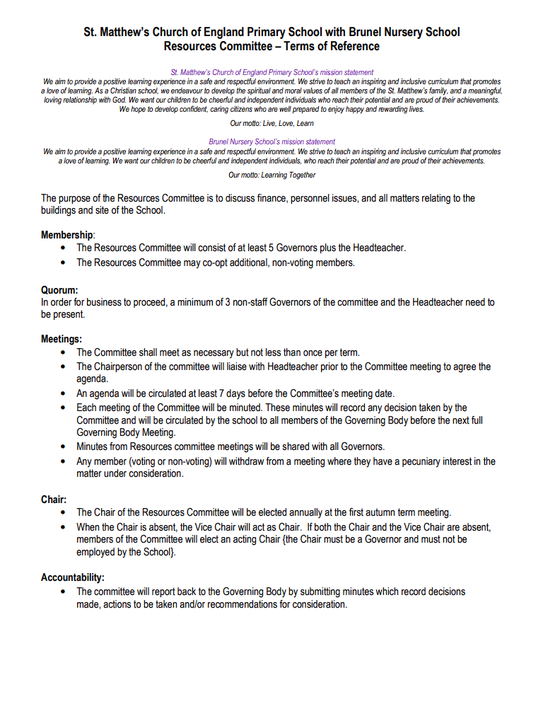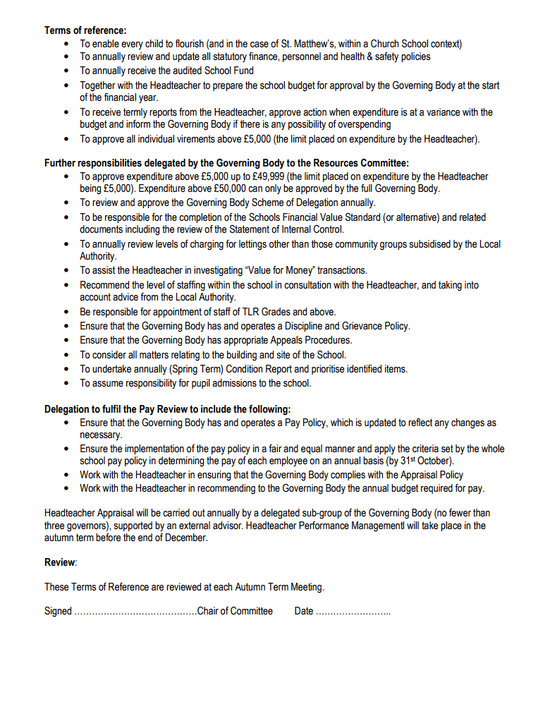 Attendance at Governing Board Meetings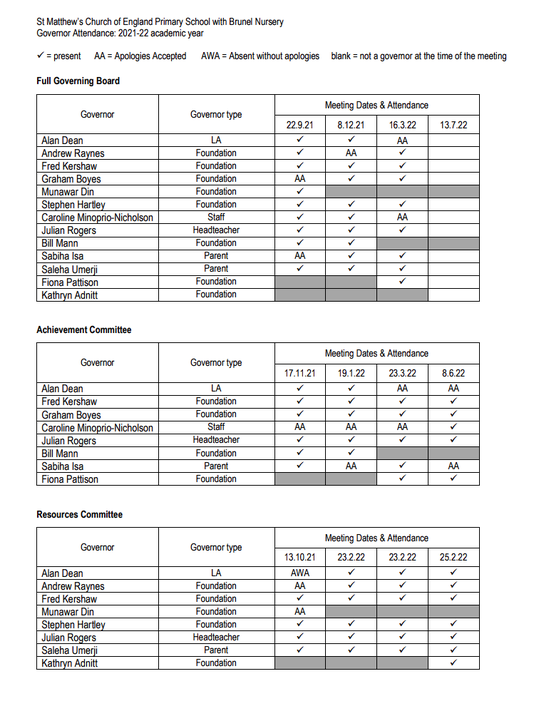 Becoming a Governor
Visit the Blackburn Diocesan Board of Education's website for information about the roles and responsibilities of school governors and to express your interest in becoming one.
On 18 March 2016 the School Governance Constitution Regulations 2012 were amended so that all serving governors in maintained schools would be required to have an enhanced criminal records certificate (ECRC).
We can confirm that all governors at St. Matthew's Church of England Primary School with Brunel Nursery School have an ECRC.